History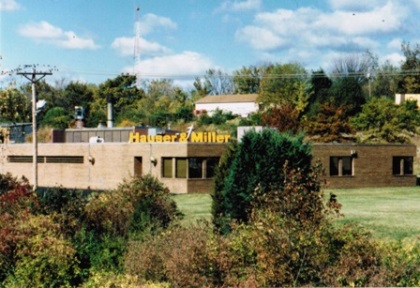 In 1909, Gus Hauser and Charlie Miller founded Hauser & Miller to provide refining services and fabricated precious metal products of quality with integrity. This simple standard of trust has endured for over 100 years. From generation to generation, Hauser & Miller has brought the highest standards to the industry with a dedication to the ideals set by its founders at the beginning of the century. Today, we continue to provide the highest level of customer service and technical advice to our customers.
Our fabrication customers range from hobbyist and small jewelry shops to large aerospace contractors. We offer many different product variations of gold, silver, platinum, and palladium metals from sheet and wire to grain and solder. Our experience and facilities allow us to fabricate these products to meet your unique requirements. We also work with customers to develop unique products, such as Reticulation Silver, and strive for innovation. Our efficient processes and rapid response capabilities allow us to ship most orders within the same day.
Our refining department provides fast service and reliable returns for all precious metal materials. Our years of experience allow us to create profitable returns in gold, silver, platinum and palladium for our customers. We purchase metal through either our refining service or on an "as-is" basis. This allows us to handle different types of quantities, whether coins, scrap, filings, or sweeps, and meet your return needs. Fair, competitive, and fast returns have marked our philosophy for over 100 years. Our reputation in the industry is unrivaled. Whether our customers prefer cash or metal in return, our refining services exceed the needs of all who use them.